Schedules on JM Connect
Employee Schedule View
Assigned Schedules
If employees are using JM Connect, they can view their schedule right on the JM Connect app. Simply have them log into JM Connect and select My Schedule to browse.
Employees can see a day view of their schedule including the Location, Date & Time, and Job Class they should use to clock in for the shift.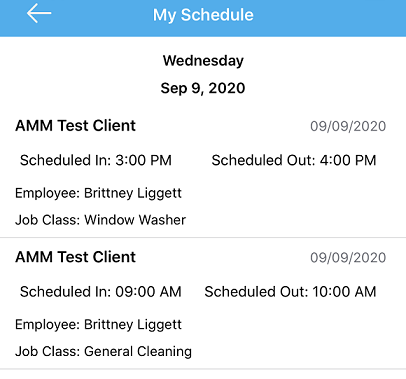 Tip:
Recurring schedules in JM Connect will show 45 days into the future and continue to populate on their own if there is no set end date.
Open Schedules
Open schedules will appear for employees under My Schedule if the Open schedule is at a location the employee is Trained in and the employee holds the same Job Class as the Open schedule.
Open schedules will appear as grey shifts rather than the usual white.
To Claim an Open schedule
Swipe left on the grey schedule and click the grey View Schedule button
Click the blue Claim button at the bottom

The grey Open shift will turn white and the employee's name will appear on the assigned shift.
Schedule Notifications
Employees who use scheduling on JM Connect now have a new Bell icon where they can receive several types of notifications about their schedules including:
A New schedule is added
An Existing schedule is edited
An Existing schedule is deleted
Coming Soon! - Notification when a scheduled shift is approaching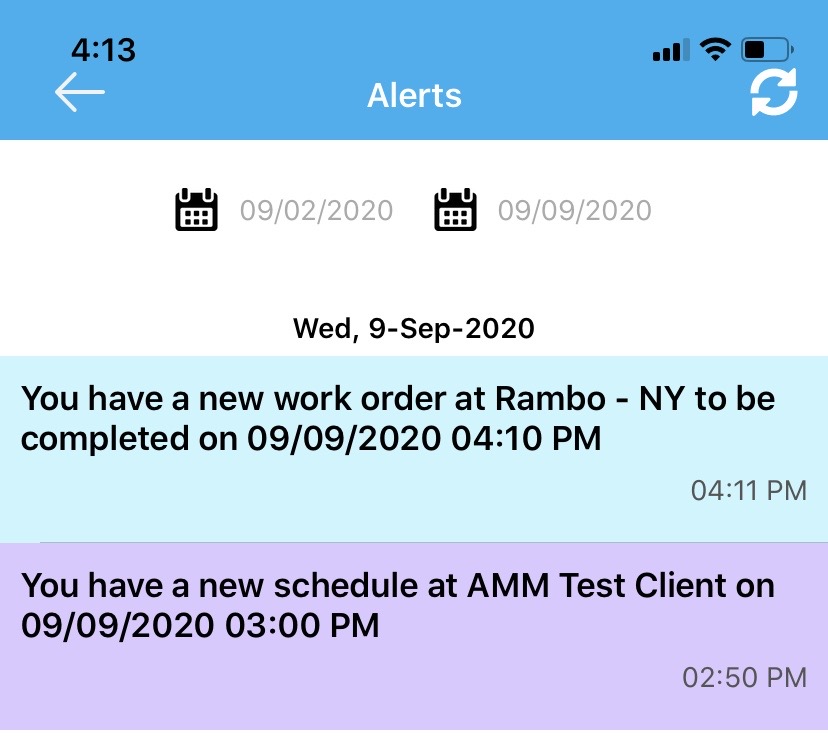 Click here to learn more about work orders and work order alerts on JM Connect.
Manager Alerts and Schedule View
Click here to see Manager schedule alert types and Manager access to schedules in JM Connect.
For more information, or to send in a request to the Janitorial Manager support department, use the red 'Help' button in the bottom right corner of any Help Desk article.