Late In/Early Out Alerts
Alerts for Late in / Early Out will notify Managers if an employee has not clocked into their shift, arrives late, or leaves early.
Now Available! Employees will be notified 5 minutes before their scheduled start time that their shift is about to start, and 5 minutes after their scheduled start time reminding them that they have not clocked in for their shift yet. Click here for more information on employee alerts.
Setting up Schedule Alerts
There must be a schedule set up in the account with Late in / Early Out boxes checked in order to receive these alerts. You can select one of the preset alert times or create a custom time limit using the boxes that appear after selecting the Custom radio button. Click here for more information on setting up schedules.
Receiving Schedule Alerts
Currently, Manager user types who are marked 'Trained' in locations will receive schedule alerts in JM Connect for Employees scheduled to work at the locations the Manager is Trained on.
Schedule alerts can be found under the 'Alerts' icon.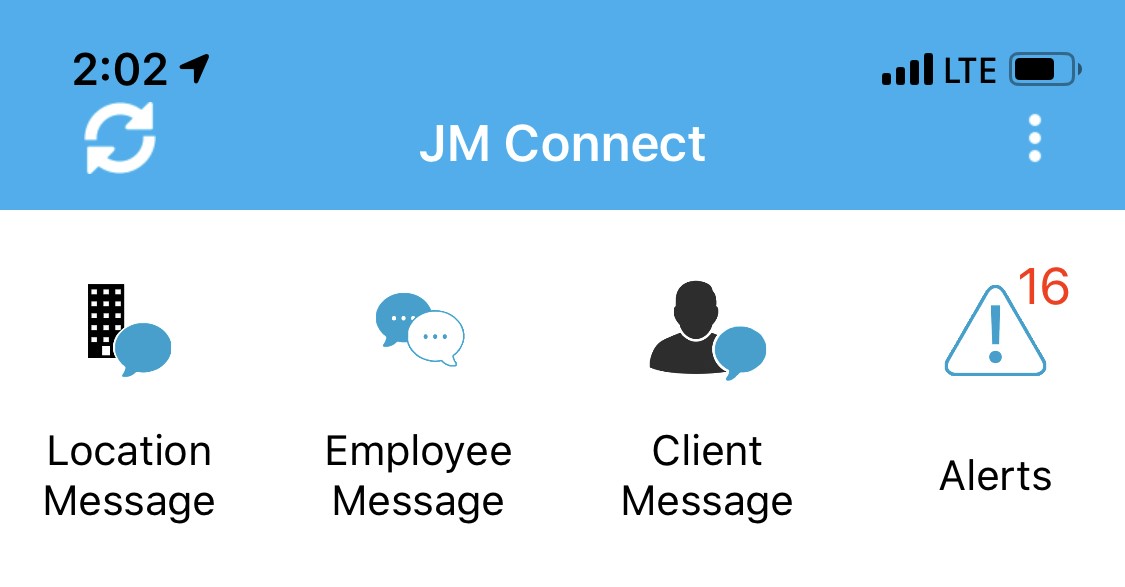 *Coming Soon! Manager Alerts for missing employees who have now clocked in, and alerts for unscheduled employee clock-ins.
Schedule Alerts for Other People Not Listed in Your JM Account
Before the Alerts icon was introduced on JM Connect, account admins previously entered the email addresses of the Managers who needed to receive alerts in the Timekeeper information section of each location.
If there are any additional people who are not listed as Manager user types in your account that need to be notified of schedule alerts, you can still use the old method of entering an email address into the specific location's timekeeper information section.
Follow these instructions to set up an alert email:
Go to

Customer

>

Manage locations

>

Choose a location

and

click the Edit pencil.
On the General tab at the bottom right, there is a section labeled Timekeeper information. The two email address boxes labeled

Timekeeper Email Alert Address

and

Timekeeper Email Alert CCAddress

are where the email notifications will be sent when someone triggers the late in/early out parameters set by the schedule.
For more information, or to send in a request to the Janitorial Manager support department, use the red 'Help' button in the bottom right corner of any Help Desk article.