Event Calendar
In Janitorial Manager you can access the event calendar by going to Dashboards > Event Calendar
This page contains all current inspections and work orders for every employee and location in the system, as well as employee and client anniversaries and employee birthdays.
You can use the check boxes and filtering options to manage what information is displayed on the event calendar.
Time Views
There is a Day, Week, Month, and Agenda view available
Day View
Week View
Month View
Agenda View
Event Type Views
You can choose to narrow it down by Inspections, Work Orders, Anniversaries, and Birthdays using any of the time views available.
Inspection Month View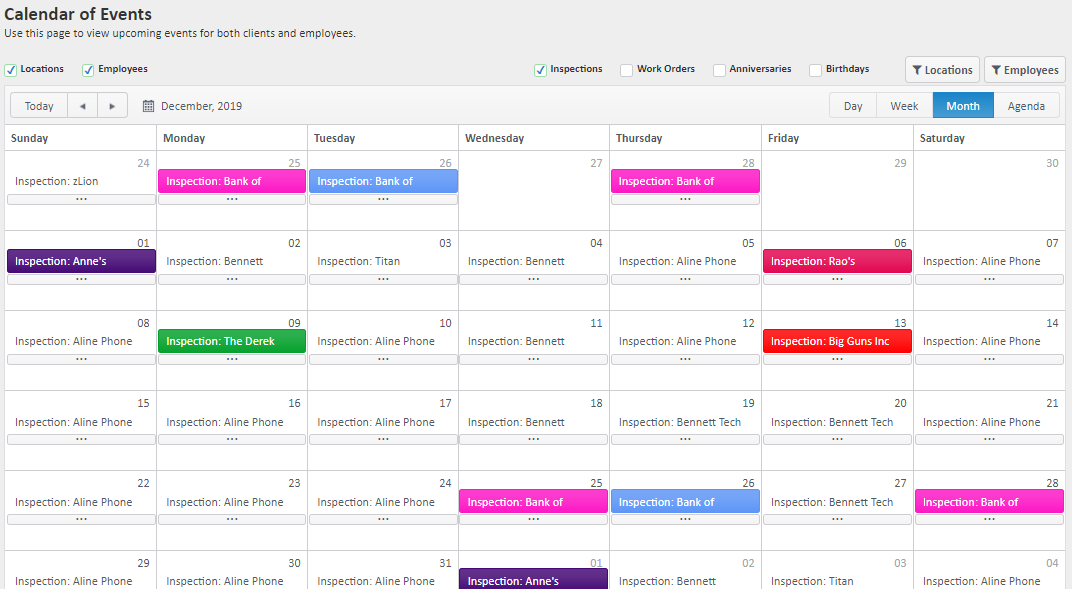 Work Order Agenda View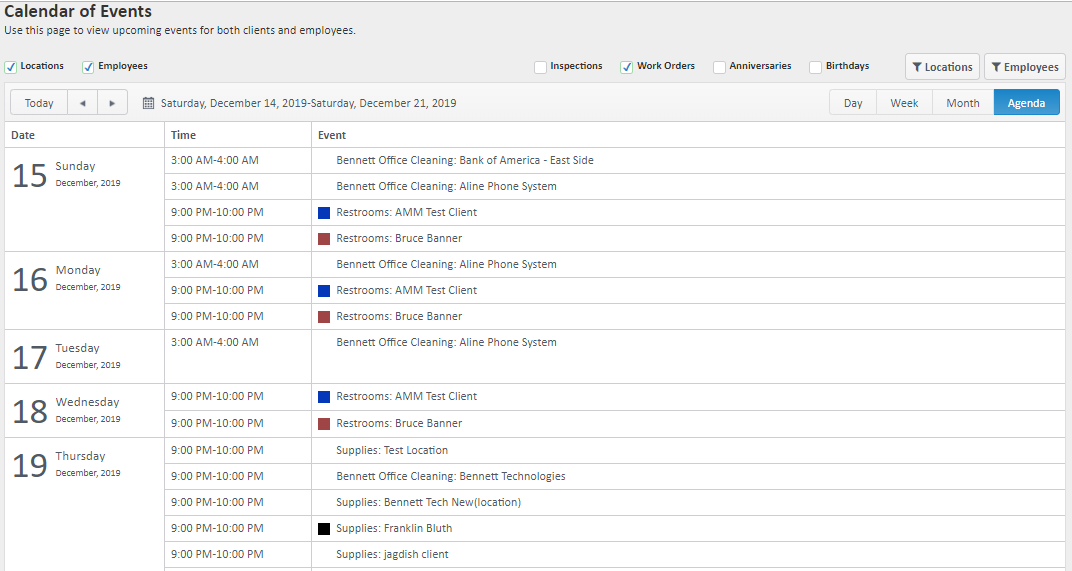 Employee Birthdays Week View

Client and Employee Anniversaries Month View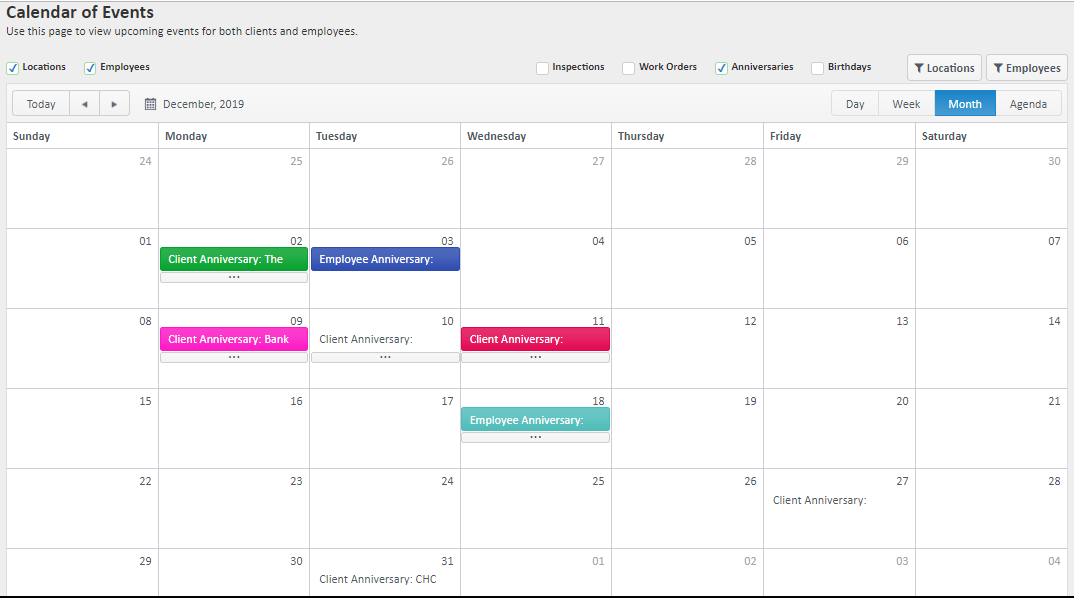 You can also view Client or Employee Anniversaries in a list view.
Navigate to Customers > Anniversaries for Clients or Employees > Anniversaries for Employees